Save hours

of manual product updates
Fully-customizable product information management across all channels.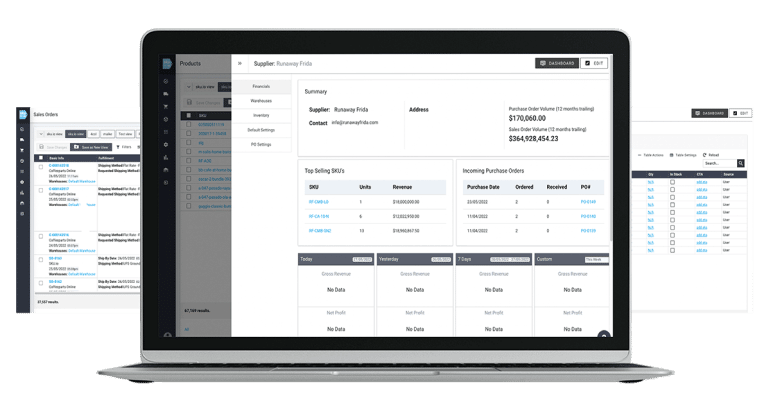 Multi-channel product updates weren't meant to take this long.
When product information management prevents channel expansion, the company can be left feeling stuck. Wanting to offer extended catalogs across multiple retailers, you know it's going to cost significant operational funds in the process.
E-commerce expert Kalvin Mizzi understood that companies couldn't grow when they wasted time on tedious product workflows. He knew there had to be a more efficient way to update PIM and keep up in modern markets. Knowing how important it is to abide by channel listings, our founder coded a way to optimize these daily tasks.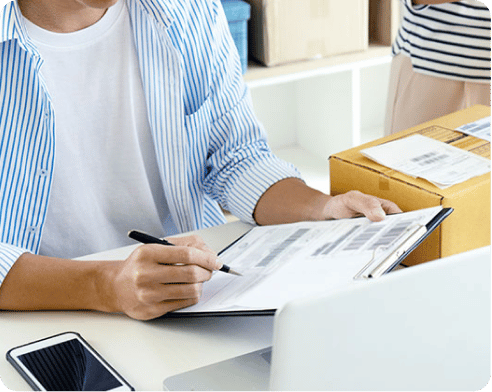 Manage product attributes, information, and more on a centralized PIM hub.
Manage products across unlimited channels with varying listings
Access product dashboards from anywhere
Intuitive product information management fields for seamless entry
Forget manual entry on each product and channel
Forget manual entry on each product and channel
Multiple customer and supplier pricing tiers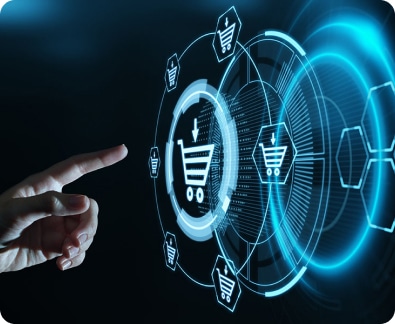 Dedicated standard e-commerce fields for products.
Take advantage of sku.io's powerful rules engine by running products by exception. The platform has general product information management fields for easy entry that updates seamlessly.
You can access this centralized PIM hub and change one or more elements rather than tediously visit each sales channel.
MPN (Manufacturer Part Number)
Shipping Specifications (weight and dimensions)
Multiple pricing tiers for customers and suppliers.
To survive in modern e-commerce environments, your company must adapt to fluctuating prices. Product information management fields that require multiple sales channels simply don't make sense anymore.
Don't lose the arms race by wasting hours and operational costs on manual product updates. sku.io solves these problems by offering a PIM system with custom pricing tiers for both customers and suppliers.
Different pricing tiers for different sales channels
MAP (minimum advertised price) pricing tier
Break-even cost pricing tier
Wholesale customer level pricing tier
Black Friday pricing tier
Manufacturer Suggested Retail Price pricing tier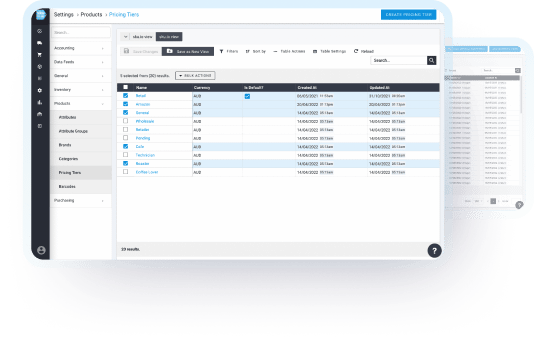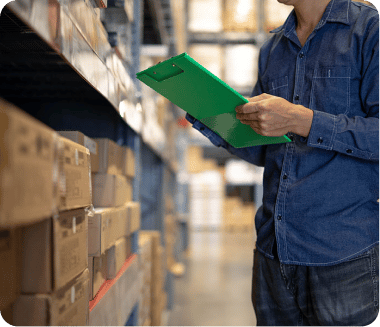 Add unlimited suppliers with individual pricing tiers
Custom lead time and minimum order quantity per supplier
Automatically set a default supplier and secondary suppliers
Supplier pricing tiers for different volumes and times of the year
Image management, multiple taxonomies, and more.
Easily add as many images as you'd like to your product and even specify certain images to meet channel requirements. sku.io provides endless PIM flexibility for accessing images on your device, the web, remote links, or our custom servers. Choose whatever method you'd like to automatically source images into the product database.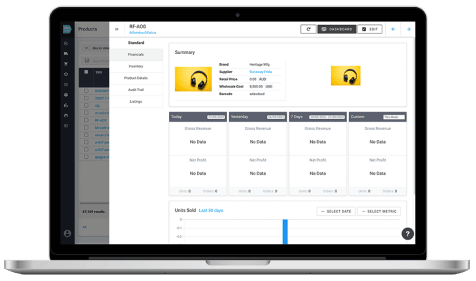 With multiple taxonomies, you have numerous ways to classify products across all 3rd party partners. A few examples are internal category trees, website category trees, and category trees for Ebay and Amazon. We're always adding category trees and optimizing the way you handle product information management, from attributes to images and every detail in between.
Product metrics are everything to us. And they should be to you too.
We make our intuitive PIM dashboard available at all times. It delivers intelligent insights into product performance, inventory, comprehensive audit trails, and more. Get access to product metrics across all channels on sku.io.
Whether you're creating a sales order, purchasing supplier stock, or making a warehouse transfer, you can always reference products for the smartest business decision. sku.io's product information management dashboard is the single source of truth for spotting issues and opportunities as we display relevant data to whatever context you're in.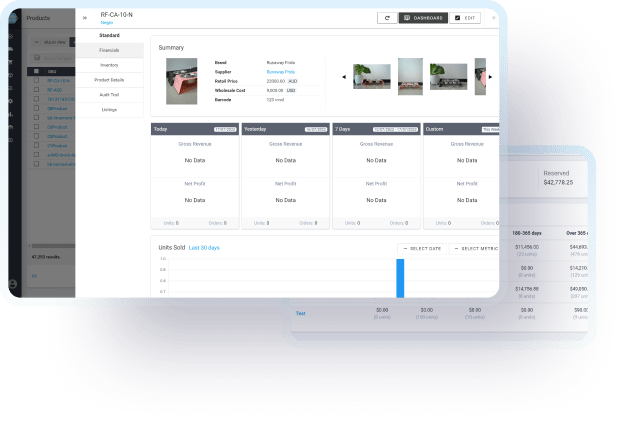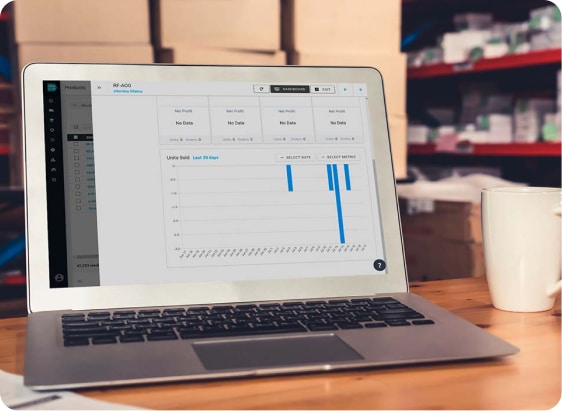 Powerful product tables that save time. And are savable to sku.io.
Choose to segment product data for financials, such as inventory valuation, retail price, and unit cost. Glancing at PIM data from sku.io means getting a personalized view of whatever you're working on.
You can also track inventory levels and specific supplier products for attributes unique to that integration. The choice is to either spend hours searching each channel for this significant data or control it automatically on a centralized product information management hub.
Integrate everywhere you sell e-commerce products.
sku.io deeply integrates with unlimited integrations and retail partners. That means you can manage current sales channels and have the opportunity to expand further. With an effective PIM system, you make way for endless possibilities for growing your business.
Future Integrations (coming soon)



Future Integrations (coming soon)