Control inventory

on a centralized hub
You can succeed in a multi-channel world with smart inventory management.
Overstocking and stock-outs shouldn't be the norm for multi-channel e-commerce businesses.
Standards for online customer experience are at an all-time high. Your brand can suffer from selling products that aren't in stock. Or the company can incur high overhead and loss of capital from overpreparing.
Kalvin Mizzi, the founder of sku.io, saw many online retailers tank as a result of poor inventory management. Without knowing what they had and where they had it, businesses couldn't satisfy customer demands without driving operational costs to the moon.
He knew there had to be a smarter way to survive the rigors of the modern market and thrive in the e-commerce industry.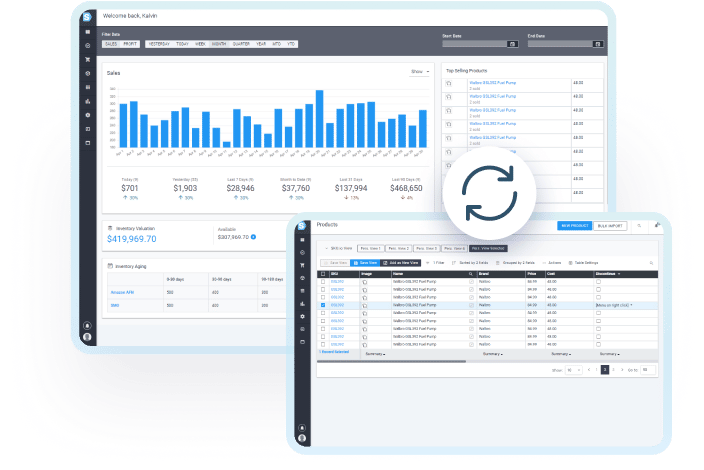 Sync, predict, and stock inventory automatically.
Manage all inventory from a centralized hub

Prevent overstocking and stock-outs

Audit trails for accurate inventory counts

Predict inventory needs with intelligent forecasting
Manage multi-channel inventory on a single platform.
We make it easy to stay ahead in the modern e-commerce world and generate more revenue through smart inventory management. By making sku.io the master of inventory, you can control everything under 1 convenient platform.
See how much inventory you have at all times on sku.io

Gain insight on inventory that will help you convert your products to cash.
Automatically sync inventory across multiple sales channels.

Control inventory for products, kits, bundles, variations, and more with if-then logic rules.
Your company can save significant operational costs and time by using our optimized inventory workflows to make good inventory decisions.
FIFO inventory tracking for accurrate accounting.
With sku.io's FIFO (First-In-First-Out) valuations system, your accounting will have accurrate Cost of Goods Sold. Have complete visibility of each FIFO "Layer", the unit cost, and remaining inventory for that layer, and what transactions have pulled from that layer. High visibility for your inventory to give you control over your valuable assets.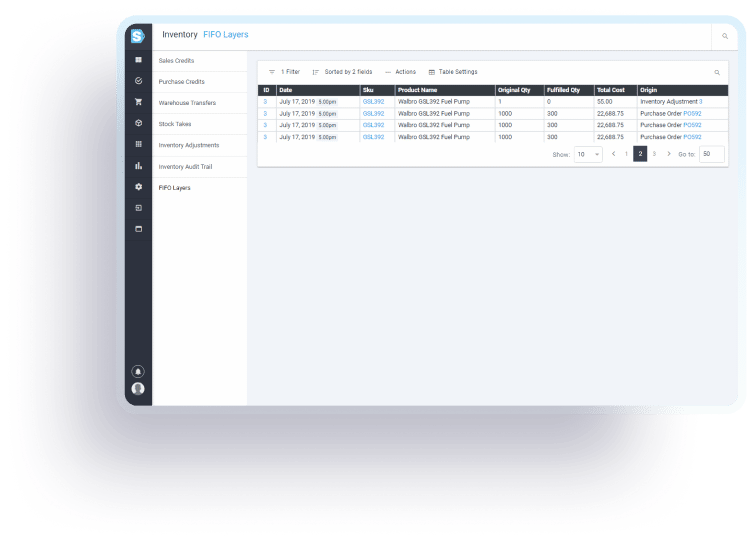 Consistent inventory everywhere you sell.
Allow your e-commerce business to grow by selling across multiple channels. Tedious inventory management shouldn't prevent you from expanding with to new sales channels. Integrate with unlimited sales channels to maximize your product's impact and presence in the online market. With sku.io, you have what it takes to break down barriers to explosive revenue.
Future Integrations (coming soon)



Future Integrations (coming soon)



Find the perfect balance of inventory to hold
It's challenging to consider demand and sales history for all products across every sales channel. Thankfully, sku.io's can allow you to systemically order what you need with fewer steps and less time.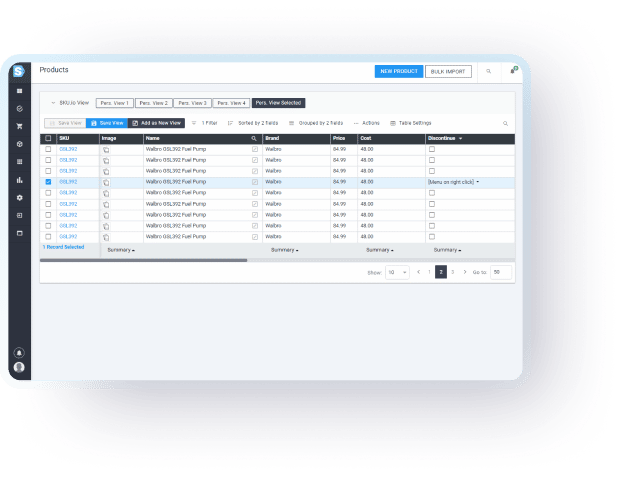 Prevent Overselling
Popular integration partners, such as Amazon and Ebay, only let you cancel placed orders due to stockouts a few times before removing you permanently. Safely know that sku.io will keep your stock accurate and presented to your end customer, no matter where they buy from you.
Prevent Stock-Outs
Prevent very expensive stockouts disrupting your sales momentum. Our intelligent forecasting can automatically handle this for you without stress or expensive labor costs.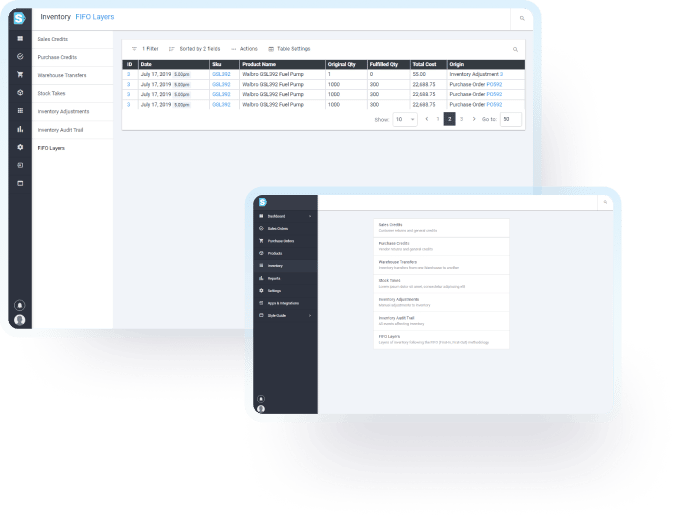 Smart inventory management means accounting with fewer errors.
By keeping accurate counts of all inventory, you can relax when tackling accounting. sku.io gives FIFO COGS calculations, inventory valuation, and automatic product cost calculations so you know exactly how much contribution your products are bringing your bottom line.
The modern e-commerce game wasn't meant to be played by manually fretting over tax filings and accounting. Efficiently managing inventory on a centralized hub keeps reliable line-by-line audit trails at all times.